Established in 1984, Poulsbo Adventist School is a ministry of the Poulsbo Seventh-day Adventist Church and the Washington Conference of Seventh-day Adventists dedicated to providing affordable, high-quality Christian education to children in our church and in our community.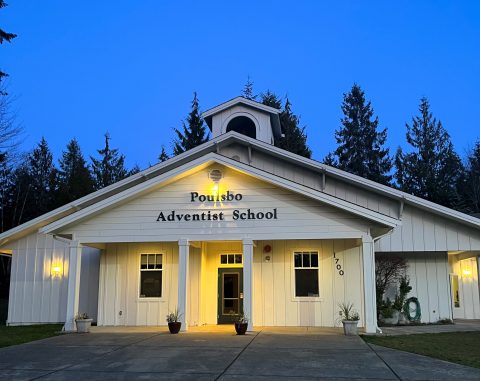 Begun in the 1870s, Adventist education's focus has always been holistic education: harmonious development of students' mental, physical, spiritual and social assets.
The Seventh-day Adventist education network includes over 8,800 schools, colleges and universities worldwide. It is the largest Protestant school system in the world. We are a very small part of that large network, providing education for students in grades 1-8 in a beautiful new building that has two classrooms, a kitchen and a multi-purpose room/gym.