Why choose Poulsbo Adventist School?
Poulsbo Adventist School is a small faith-based Christian school.  It offers grades One through Eight (1-8). Our school prides itself in its ability to help young people grow physically, mentally, socially and spiritually.  We cater to those who want their children to not only learn the basics of "reading, writing and arithmetic" but also to learn to accept Jesus as their Lord and Savior.
"Our mission is to grow in a safe school community committed to Jesus, learning, relationships, and physical health."
We have teachers who have a passion for teaching and provide our students with an experiential learning experience.  This coming school year (2023-2024), we will have two teachers.  Our principal, Judelle McCormick, will be teaching grades 5-8; Mrs. Sierra Sturtevant will be teaching grades 1-4.
Grades 1-8 will be meeting from 8:00 a.m. through 3:00 p.m. Mondays through Thursday, and from 8:00 a.m. until noon on Fridays.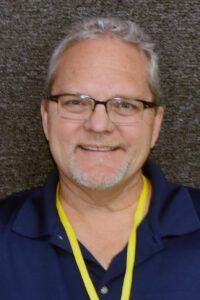 Our goal is to continue to offer music and art courses.  We believe in helping our students become well rounded individuals with an interest in the arts as well as in academics.  Our small integrated classrooms also offer our students a relatively unique learning environment where they are exposed to multiple grade levels simultaneously throughout the day.
We look forward to seeing you here.  If you have any questions please feel free to contact me (kerich@poulsboadventistschool.com) or our Principal, Judelle McCormick (Principal@poulsboadventistschool.com).
May God bless you and yours,
Kevin R. Erich
School Board Chair